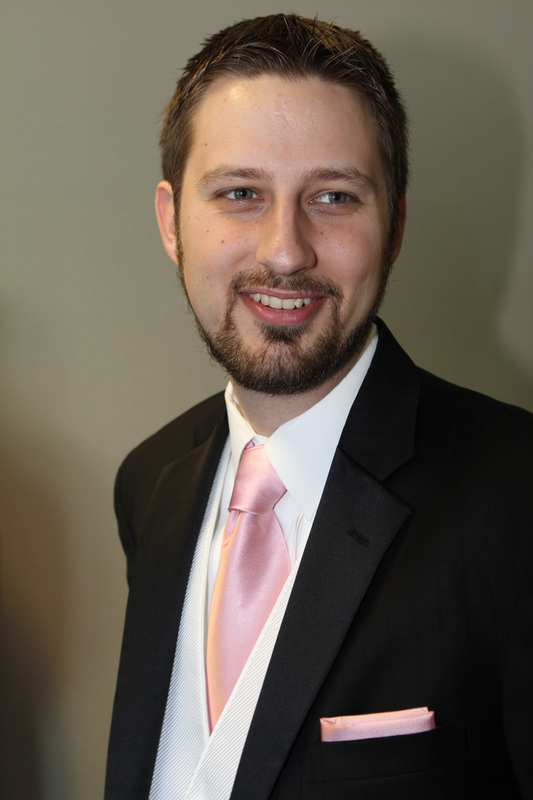 I graduated from San Francisco State in 2008 with a degree in Cinema Production.  After college I went on to become a manager at Radio Shack, and then a manager at a local computer repair shop. After spending some time as a Technical Services Technician II for Nevada Joint Union High School District, I applied and received my Preliminary Teaching Credential in Arts, Media, and Entertainment as well as in Information and Communications Technology, and am excited about getting to share my knowledge and passion with others.  I am a Google Certified Educator.  I have completed courses in SEO, Internet marketing, and Social Media Marketing.  I designed and built both the Reafsnyder.com website and this VidPro.Biz website. I am now working at Natomas Gateways Middle School as the Technology Teacher. I teach classes in Computer Applications, Engineering (Design/Robotics), and Video Productions.
I started Reafsnyder Video Productions in 2013 along with assistance of my wife Abigail. Reafsnyder Productions was born out of my passion for cinematography and making pretty pictures. We have continued to grow and expand the last couple of years, and starting in 2016 we decided to make a shift in the direction of Reafsnyder Video Productions. With my passion for media, business experience, and desire to teach, corporate and business media production has been a natural fit.  So with the launch of the VidPro.Biz website we moved our focus away from trying to do anything and everything video related, to products and services geared towards small business, corporations, and individuals in their internet marketing endeavors.
I married my wife Abigail in 2011 after a number of years of friendship.  That same year we bought a major fixer-upper in Colfax, CA, and we have been working on it ever since.  Our delightful daughter Lydia was born in 2014 and she is the joy of our lives. I look forward to getting to know you and partnering with you on a project in the near future.